If you are reading this blog then you found our web-site hopefully on purpose and want to know more about the company. The founders Chad Walrod and Paul Behan have over 20 years of experience in industrial, agricultural and horticulture water treatment. Paul Behan, the Chief Operating Officer has a Bachelor's degree in Biology from Utah Valley University. Chad Walrod, the Chief Executive Officer leads with his international experience previously serving customers in Mexico, Holland (Netherlands), and Canada. Both Paul and Chad continue to study the water treatment industry and work with organizations that are committed to the best practices in water treatment applications.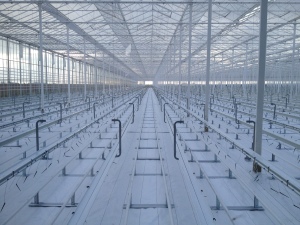 As certified water treatment specialists Chad and Paul have helped numerous businesses with their most valuable natural resource to maintain optimal efficiency. In 2013, after years of working for other companies Paul and Chad decided it was time for them to combine their creative leadership skills and ideas to raise the bar for water treatment customers. In the first year at MChem we exceeded our goals in many categories, but we know there is a long way to go in order for our company to be considered a success. As our first full calendar year in operation comes to a close we are gearing up for what will be an exciting 2015. In advance of the coming year we are launching our web-site and connecting with social networks in order to get closer to our customers. Our mission is treating irrigation and reclaimed water for optimal plant health and irrigation efficiency. Going above and beyond we want our customers to have immediate access to our organization and create transparency in our business. We consider the world our office and the internet with all the tools it comes with is one of the best most cost-effective ways to potentially reach every customer on the planet.
Now that we have embarked on our journey our current customer are operating in California, Arizona and Canada. MChem's future plans call for continued expansion in California and the Southwest United States. We also have leads in other states and countries. To service these accounts we have a core group of employees that we rely on to get in front of new customers, service existing customers and maintain the day-to-day business activities. Being small with big ideas comes responsibilities and an understanding that we only succeed if our customers businesses remain efficient and profitable. So expanding our customer base will be done on a case by case evaluation to determine the delivery for our premium products and services.
If you would like to learn more about what MChem, Inc. can do for your company please use our contact page and we will be sure to answer any questions you have. You can also find us on Facebook, Twitter, Google + and LinkedIn. Thank you for your interest in MChem and we hope to hear from you soon.